Institute of Molecular Cancer Research

---
Anna Stelling
received the Charles Rodolphe Brupbacher Young Investigator Award 2017
for her work "Tumor suppressive mechanisms of S1PR2 signaling in DLBCL".
Congratulations!

---
Alessandro SARTORI in UZH Journal 6/2016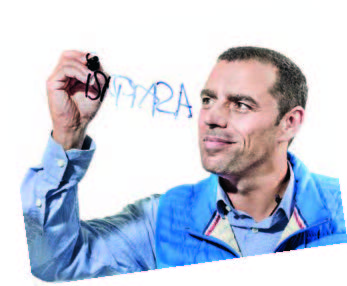 Matteo Berti and Stanislaw Jozwiakowski were awarded a Marie Skłodowska-Curie Fellowship.

Petr Cejka was awarded the Ernst Th. Jucker Prize 2015.
---
RECENT PUBLICATIONS
Mordasini, Vanessa; Ueda, Seigo; Aslandogmus, Roberta; Berger, Christoph; Gysin, Claudine; Hühn, Daniela; Sartori, Alessandro A; Bernasconi, Michele; Nadal, David (2017). Activation of ATR-Chk1 pathway facilitates EBV-mediated transformation of primary tonsillar B-cells. OncoTarget, 8(4):6461-6474.
Duroc, Yann; Kumar, Rajeev; Ranjha, Lepakshi; Adam, Céline; Guérois, Raphaël; Md Muntaz, Khan; Marsolier-Kergoat, Marie-Claude; Dingli, Florent; Laureau, Raphaëlle; Loew, Damarys; Llorente, Bertrand; Charbonnier, Jean-Baptiste; Cejka, Petr; Borde, Valérie (2017). Concerted action of the MutLβ heterodimer and Mer3 helicase regulates the global extent of meiotic gene conversion. eLife, 6:e21900.
Vindigni, Alessandro; Lopes, Massimo (2016). Combining electron microscopy with single molecule DNA fiber approaches to study DNA replication dynamics. Biophysical Chemistry: 016 Dec 3. pii: S0301-4622(16)30382-9.
Hess, Jeannine; Patra, Malay; Jabbar, Abdul; Pierroz, Vanessa; Konatschnig, Sandro; Spingler, Bernhard; Ferrari, Stefano; Gasser, Robin B; Gasser, Gilles (2016). Assessment of the nematocidal activity of metallocenyl analogues of monepantel. Dalton Transactions, 45(44):17662-17671.
Urban, Vaclav; Dobrovolna, Jana; Janscak, Pavel (2016). Distinct functions of human RecQ helicases during DNA replication. Biophysical Chemistry:Epub ahead of print.
Anand, Roopesh; Ranjha, Lepakshi; Cannavo, Elda; Cejka, Petr (2016). Phosphorylated CtIP functions as a co-factor of the MRE11-RAD50-NBS1 endonuclease in DNA end resection. Molecular Cell, 64(1):940-950.
Piwko, Wojciech; Mlejnkova, Lucie J; Mutreja, Karun; Ranjha, Lepakshi; Stafa, Diana; Smirnov, Alexander; Brodersen, Mia Ml; Zellweger, Ralph; Sturzenegger, Andreas; Janscak, Pavel; Lopes, Massimo; Peter, Matthias; Cejka, Petr (2016). The MMS22L-TONSL heterodimer directly promotes RAD51-dependent recombination upon replication stress. EMBO Journal Online, 35:2584-2601.
Ölmezer, Gizem; Levikova, Maryna; Klein, Dominique; Falquet, Benoît; Fontana, Gabriele Alessandro; Cejka, Petr; Rass, Ulrich (2016). Replication intermediates that escape Dna2 activity are processed by Holliday junction resolvase Yen1. Nature Communications, 7:13157.
Oh, Julyun; Al-Zain, Amr; Cannavo, Elda; Cejka, Petr; Symington, Lorraine S (2016). Xrs2 dependent and independent functions of the Mre11-Rad50 complex. Molecular Cell, 64(2):405-415.
Pinto, Cosimo; Kasaciunaite, Kristina; Seidel, Ralf; Cejka, Petr (2016). Human DNA2 possesses a cryptic DNA unwinding activity that functionally integrates with BLM or WRN helicases. eLife, 5:e18574.
Pierroz, Vanessa; Rubbiani, Riccardo; Gentili, Christian; Patra, Malay; Mari, Cristina; Gasser, Gilles; Ferrari, Stefano (2016). Dual mode of cell death upon the photo-irradiation of a Ru(II) polypyridyl complex in interphase or mitosis. Chemical Science, 7(9):6115-6124.
Urban, Vaclav; Dobrovolna, Jana; Hühn, Daniela; Fryzelkova, Jana; Bartek, Jiri; Janscak, Pavel (2016). RECQ5 helicase promotes resolution of conflicts between replication and transcription in human cells. Journal of Cell Biology, 214(4):401-415.