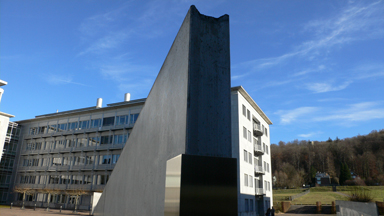 Massimo Lopes

---
Hind Hashwah

won a poster prize at the 7th Cancer Network Zurich Retreat (March 26 - 28, 2017) in Emmetten, Switzerland.
---
Isabelle Arnold

won one of the Best Workshop Presentation Awards
for her presentation on "Eosinophils function in experimental H. pylori infection" at the World Immune Regulation Meeting (WIRM) in Davos.

---
Anna Stelling

received the Charles Rodolphe Brupbacher Young Investigator Award 2017
for her work "Tumor suppressive mechanisms of S1PR2 signaling in DLBCL".
---
Alessandro SARTORI in UZH Journal 6/2016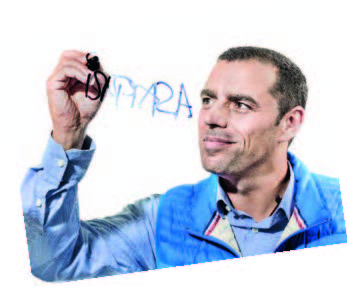 Matteo Berti and Stanislaw Jozwiakowski were awarded a Marie Skłodowska-Curie Fellowship.
---
RECENT PUBLICATIONS
Zellweger, Ralph; Lopes, Massimo (2018). Dynamic Architecture of Eukaryotic DNA Replication Forks In Vivo, Visualized by Electron Microscopy In: Muzi-Falconi, Marco; Brown, Grant W. Genome Instability : Methods and Protocols. New York: Springer, 261-294.
van Wijck, Yolanda; de Kleijn, Stan; John-Schuster, Gerrit; Mertens, Tinne C J; Hiemstra, Pieter S; Müller, Anne; Smits, Hermelijn H; Taube, Christian (2018). Therapeutic Application of an Extract of Helicobacter pylori Ameliorates the Development of Allergic Airway Disease Journal of Immunology:Epub ahead of print.
Arnold, Isabelle C; Zhang, Xiaozhou; Urban, Sabine; Artola-Borán, Mariela; Manz, Markus G; Ottemann, Karen M; Müller, Anne (2017). NLRP3 Controls the Development of Gastrointestinal CD11b+ Dendritic Cells in the Steady State and during Chronic Bacterial Infection. Cell Reports, 21(13):3860-3872.
Balbo Pogliano, Chiara; Gatti, Marco; Rüthemann, Peter; Garajovà, Zuzana; Penengo, Lorenza; Naegeli, Hanspeter (2017). ASH1L histone methyltransferase regulates the handoff between damage recognition factors in global-genome nucleotide excision repair. Nature Communications, 8(1):1333.
Porro, Antonio; Berti, Matteo; Pizzolato, Julia; Bologna, Serena; Kaden, Svenja; Saxer, Anja; Ma, Yue; Nagasawa, Kazuo; Sartori, Alessandro A; Jiricny, Josef (2017). FAN1 interaction with ubiquitylated PCNA alleviates replication stress and preserves genomic integrity independently of BRCA2 Nature Communications, 8(1):1073.
Juskevicius, Darius; Müller, Anne; Hashwah, Hind; Lundberg, Pontus; Tzankov, Alexandar; Menter, Thomas (2017). Characterization of the mutational profile of 11 diffuse large B-cell lymphoma cell lines Leukemia & Lymphoma:Epub ahead of print.
Mijic, Sofija; Zellweger, Ralph; Chappidi, Nagaraja; Berti, Matteo; Jacobs, Kurt; Mutreja, Karun; Ursich, Sebastian; Ray Chaudhuri, Arnab; Nussenzweig, Andre; Janscak, Pavel; Lopes, Massimo (2017). Replication fork reversal triggers fork degradation in BRCA2-defective cells Nature Communications, 8(1):859.
Boege, Yannick; Malehmir, Mohsen; Healy, Marc E; Wolf, Monika Julia; Böhm, Friederike; Frick, Lukas; Maire, Renaud; Moch, Holger; Heikenwalder, Mathias; Weber, Achim; et al (2017). A Dual Role of Caspase-8 in Triggering and Sensing Proliferation-Associated DNA Damage, a Key Determinant of Liver Cancer Development. Cancer Cell, 32(3):342-359.e10.
Vujanovic, Marko; Krietsch, Jana; Raso, Maria Chiara; Terraneo, Nastassja; Zellweger, Ralph; Schmid, Jonas A; Taglialatela, Angelo; Huang, Jen-Wei; Holland, Cory L; Zwicky, Katharina; Herrador, Raquel; Jacobs, Heinz; Cortez, David; Ciccia, Alberto; Penengo, Lorenza; Lopes, Massimo (2017). Replication Fork Slowing and Reversal upon DNA Damage Require PCNA Polyubiquitination and ZRANB3 DNA Translocase Activity. Molecular Cell, 67(5):882-890.e5.
Hashwah, Hind; Schmid, Corina A; Kasser, Sabrina; Bertram, Katrin; Stelling, Anna; Manz, Markus G; Müller, Anne (2017). Inactivation of CREBBP expands the germinal center B cell compartment, down-regulates MHCII expression and promotes DLBCL growth. Proceedings of the National Academy of Sciences of the United States of America, 114(36):9701-9706.
Kyburz, Andreas; Urban, Sabine; Altobelli, Aleksandra; Floess, Stefan; Huehn, Jochen; Cover, Timothy L; Müller, Anne (2017).Helicobacter pylori and its secreted immunomodulator VacA protect against anaphylaxis in experimental models of food allergy. Clinical and Experimental Allergy:Epub ahead of print.