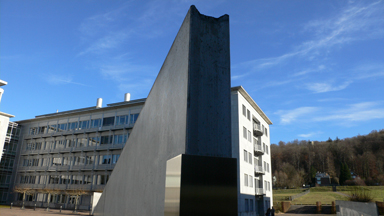 Institute of Molecular Cancer Research
Massimo Lopes

---
Hind Haswah

won a poster prize at the 7th Cancer Network Zurich Retreat (March 26 - 28, 2017) in Emmetten, Switzerland.
---
Isabelle Arnold

won one of the Best Workshop Presentation Awards
for her presentation on "Eosinophils function in experimental H. pylori infection" at the World Immune Regulation Meeting (WIRM) in Davos.

---
Anna Stelling

received the Charles Rodolphe Brupbacher Young Investigator Award 2017
for her work "Tumor suppressive mechanisms of S1PR2 signaling in DLBCL".
---
Alessandro SARTORI in UZH Journal 6/2016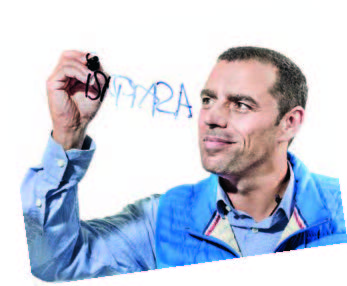 Matteo Berti and Stanislaw Jozwiakowski were awarded a Marie Skłodowska-Curie Fellowship.

Petr Cejka was awarded the Ernst Th. Jucker Prize 2015.
---
RECENT PUBLICATIONS
Boege, Yannick; Malehmir, Mohsen; Healy, Marc E; Wolf, Monika Julia; Böhm, Friederike; Frick, Lukas; Maire, Renaud; Moch, Holger; Heikenwalder, Mathias; Weber, Achim; et al (2017). A Dual Role of Caspase-8 in Triggering and Sensing Proliferation-Associated DNA Damage, a Key Determinant of Liver Cancer Development. Cancer Cell, 32(3):342-359.e10.
Vujanovic, Marko; Krietsch, Jana; Raso, Maria Chiara; Terraneo, Nastassja; Zellweger, Ralph; Schmid, Jonas A; Taglialatela, Angelo; Huang, Jen-Wei; Holland, Cory L; Zwicky, Katharina; Herrador, Raquel; Jacobs, Heinz; Cortez, David; Ciccia, Alberto; Penengo, Lorenza; Lopes, Massimo (2017). Replication Fork Slowing and Reversal upon DNA Damage Require PCNA Polyubiquitination and ZRANB3 DNA Translocase Activity. Molecular Cell, 67(5):882-890.e5.
Hashwah, Hind; Schmid, Corina A; Kasser, Sabrina; Bertram, Katrin; Stelling, Anna; Manz, Markus G; Müller, Anne (2017). Inactivation of CREBBP expands the germinal center B cell compartment, down-regulates MHCII expression and promotes DLBCL growth. Proceedings of the National Academy of Sciences of the United States of America, 114(36):9701-9706.
Kyburz, Andreas; Urban, Sabine; Altobelli, Aleksandra; Floess, Stefan; Huehn, Jochen; Cover, Timothy L; Müller, Anne (2017).Helicobacter pylori and its secreted immunomodulator VacA protect against anaphylaxis in experimental models of food allergy. Clinical and Experimental Allergy:Epub ahead of print.
Takizawa, Hitoshi; Fritsch, Kristin; Kovtonyuk, Larisa V; Saito, Yasuyuki; Yakkala, Chakradhar; Jacobs, Kurt; Ahuja, Akshay K; Lopes, Massimo; Hausmann, Annika; Hardt, Wolf-Dietrich; Gomariz, Álvaro; Nombela-Arrieta, César; Manz, Markus G (2017). Pathogen-Induced TLR4-TRIF Innate Immune Signaling in Hematopoietic Stem Cells Promotes Proliferation but Reduces Competitive Fitness. Cell Stem Cell, 21(2):225-240.e5.
Graf, Urs; Casanova, Elisa A; Wyck, Sarah; Dalcher, Damian; Gatti, Marco; Vollenweider, Eva; Okoniewski, Michal J; Weber, Fabienne A; Patel, Sameera S; Schmid, Marc W; Li, Jiwen; Sharif, Jafar; Wanner, Guido A; Koseki, Haruhiko; Wong, Jiemin; Pelczar, Pawel; Penengo, Lorenza; Santoro, Raffaella; Cinelli, Paolo (2017). Pramel7 mediates ground-state pluripotency through proteasomal-epigenetic combined pathways. Nature Cell Biology, 19(7):763-773.
Di Marco, Stefano; Hasanova, Zdenka; Kanagaraj, Radhakrishnan; Chappidi, Nagaraja; Altmannova, Veronika; Menon, Shruti; Sedlackova, Hana; Langhoff, Jana; Surendranath, Kalpana; Hühn, Daniela; Bhowmick, Rahul; Marini, Victoria; Ferrari, Stefano; Hickson, Ian D; Krejci, Lumir; Janscak, Pavel (2017). RECQ5 Helicase Cooperates with MUS81 Endonuclease in Processing Stalled Replication Forks at Common Fragile Sites during Mitosis. Molecular Cell, 66(5):658-671.e8.
Parrotta, Rossella; Okonska, Agata; Ronner, Manuel; Weder, Walter; Stahel, Rolf; Penengo, Lorenza; Felley-Bosco, Emanuela (2017). A novel BRCA1-associated protein-1 isoform affects response of mesothelioma cells to drugs impairing BRCA1-mediated DNA repair. Journal of Thoracic Oncology:Epub ahead of print.
Uzozie, Anuli Christiana; Selevsek, Nathalie; Wahlander, Asa; Nanni, Paolo; Grossmann, Jonas; Weber, Achim; Buffoli, Federico; Marra, Giancarlo (2017). Targeted proteomics for multiplexed verification of markers of colorectal tumorigenesis. Molecular & Cellular Proteomics:1-48.